Stops & Shops
Photos & Video

Visit the Turquoise Trail online with our photo and video galleries
View Photos »
View Videos »
Partners







NM Public Lands Info Center
NM Vacation Guide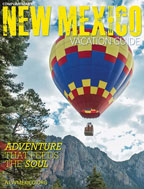 Events Along The Turquoise Trail
The following list of events are occurring along The Turquoise Trail. Please use the contact information provided for each if you have additional questions.
If you would like to have your Turquoise Trail event included in the list below, please contact Patricia Brown by phone (505) 438-3008 or .
"Old Main" Prison Tour

May 8 - October 3, 2015
The New Mexico Corrections Department will be offering tours of the "Old Main" prison over the summer to a limited number of people. These tours are to inform visitors about what happened during the February 2, 1980 riot and teach them more the Corrections Department. The money from these tickets will go back into revitalizing the facility.

For dates and reservations please use the link to schedule tours of The Old Main - New Mexico State Prison on Highway 14.
https://www.eventbrite.com/e/old-main-prison-tours-2015-tickets-14334921135

June events at Johnsons of Madrid

June 6-30, 2015
JOHNSONS OF MADRID GALLERIES: representing 100 fine artists and 50 fiber artists in 6 galleries
Gallery exhibitions: June 6--30
Receptions:. June 6, 3--5 p.m.

"LIGHT @ COLOR", group show of 2-D and 3-D works, all media, by gallery artists with emphasis on color, shade and light and maybe contain references to Matisse, Ikons, Rothko.

"Landscapes and "People scapes": MEL JOHNSON RECENT PAINTINGS in two galleries, changing and on-going.

50 Fiber Artists in their group Gallery: featured artist: CHUCK ZIMMER'S framed designs created by nature. Objects that will stain the fabric are wrapped and buried in the ground—allowing nature's moisture to assist in the
final composition.

Entry gallery: Historic and Regional images by many of our artists plus: Karl Kernberger's 1963 photos of ghost town Madrid, and images of the 1830's church in Golden

ALSO - Visit the newest Johnsons of Madrid gallery: CHRISTMAS CITY. It's always Christmas in Madrid! It is a gallery of books games and other playthings, featuring some of Kirsten Johnson's historical collection of carefully cataloged dolls, many available to purchase. Maybe you will see Santa there—any day of the year?

open Tue-Sat, 10-6, Sun 12-5, Mondays & Jan. by appointment

Johnsons of Madrid Gallery of Fine & Fiber ARt
2843 Highway 14 N.
Madrid NM 87010
(505) 471-1054





Madrid July 4th Parade

Saturday, July 4, 2015
July 4th in Madrid begins with the annual Baseball Game at 10 am in the Oscar Huber Memorial Ball Park. The town parade starts at noon at the south end of town and ends at the ball park.

Madrid, NM 87010

Cerrillos History Hike

Saturday, August 8, 2015
Come enjoy a fun Saturday morning walk with local historians who will talk about the towns early history. Members of the Cerrillos Historical Society share mining history & happenings from the prehistoric era to the 20th century. Bring your hat, water, walking shoes and camera! 10am-noon. For more information (505) 438-3008 & visit http://www.cerrillosnewmexico.com

Saturday Aug 15 at noon
Meet at First & Main St.
Cerrillos, NM 87010

Cerrillos Town Wide Yard Sale event

Saturday, August 22, 2014
The town of Cerrillos hosts an annual town wide yard sale event. There are booths and tables of treasures scattered through the town streets. Special sales benefiting the Cerrillos Hills State Park Amigos and Las Candelas community organization.
From 9-4 on Saturday. For more info (505) 438-3008.

Town of Cerrillos, NM 87010

Gypsy Fest

Saturday, September 12, 2015
Family fun at Gypsy Fest at the Oscar Huber Memorial Ballpark in Madrid.
http://www.Visitmadridnm.com

Fiesta de Cerrillos

Saturday, September 19, 2015
Activities for all ages. Food & Beverages, Patriotic Moments, Live Music on stage, Children's Activities, Arts & Crafts Booths, Turquoise Trail Volunteer Fire Department, Cerrillos Hills State Park displays.
Saturday from 9-4:00pm.

Sponsored by Cerrillos Community Church, St. Joseph Catholic Church and Las Candelas de los Cerrillos.
Cerrillos, NM 87010

Interested art & craft venders, call Susan (505) 660-2348.
http://www.cerrillosnewmexico.org

Madrid Blues Festival

Sunday, September 27, 2015
NM Jazz Workshop presents a Blues Festival in Madrid, NM.
http://www.nmjazz.org

Turquoise Trail Studio Tour

First two weekends in October 2015
Take the Turquoise Trail National Scenic Byway through mountain communities for the annual Turquoise Trail Studio Tour along scenic Hwy 14.

Madrid Chile Festival

Oct 2-11, 2015
Great live music, roasting of chiles with New Mexican food specials and theatrical events at the Mine Shaft Tavern and Engine House Theatre. Check website for event times. Oct. Weekdays during the Albuquerque Balloon Fiesta. 10-6pm

Hosted by the Mine Shaft Tavern
(505) 473-0743
http://www.TheMineShaftTavern.com



Madrid Christmas Open House

Every weekend between December 5-24, 2014
Festivities each weekend 'til Christmas
Christmas Parade followed by Town of Lights – 4PM on December 5th
Madrid Christmas Open House - 11am-7pm every weekend through December 20th

Madrid, New Mexico 87010
http://www.Visitmadridnm.com

Museum exhibition of "Madrid's Famous Town of Lights" Weekends in the Engine House Theatre

Businesses Open Late on Sat. & All Day Sundays Visit with Santa & Mrs. Claus /Town of Lights / Santa Contest

Horse & Carriage Rides Live music and yuletide spirit

Madrid is "New Mexico's Christmas Town" Beginning in the early 1920's, Madrid miners lit up the town with 150,000 Christmas lights powered by 500,000 kilowatt hours of electricity. The event was published nationwide in newspapers. It was so famous and impressive that Walt Disney visited and he was inspired create Disneyland!

Visit the Madrid Old Town Museum exhibition to learn more about Madrid's Famous Christmastime past!

Madrid Merchants offer unique gifts for shoppers, often handmade by local artisans and one-of-a kind treasures. Bring the family and visit with Santa as you stroll down our historic village.

Breakfast with Santa

December 5, 2015
East Mountain Chamber of Commerce 15th Annual Breakfast with Santa, Saturday December 5, 8:30 - 11:30 am, Los Vecinos Community Center, Tijeras. Santa is expected to arrive about 9:00 am. Full hot breakfast $5 for adults, $3 for kids. Booths will be set up for face painting, pottery painting and other games.

Los Vecinos Community Center
478 New Mexico 333
Tijeras, NM 87059
(505) 314-0240

The Hot Chocolate Trail

Saturday, Dec 12 & Sunday, Dec 13, 2015
Travel the Chocolate Trail from Tijeras, through Cedar Crest Saturday, December 12th and Madrid to Cerrillos December 13th – both sides of Route 14. Stop by as many participating businesses as you like and have some Hot Chocolate, or Hot cider and some cookies. Get the map. Some businesses are giving away freebies – no limit to the number of stores you can visit! Get a playing card & a map from at least 5 participating businesses between 11:00-3:00 pm. Cards must be stamped by one of the businesses to be valid. One poker hand per family. Participants must be 18 years old or older.

Saturday, December 12 - Tijeras/Cedar Crest - find participating businesses like Just to Cute, Triangle Grocery, Trailrider Pizza, Tijeras Subway, Greenside Café, Davis True Value Hardware, Coffee at Dawn or Legacy Mortgage to name a few and get the map for Saturday. Pick up your playing card stamped by the business.

Sunday, December 13 - Madrid/Cerrillos - find participating businesses like Shugarman's Little Chocolate Shop, The Mine Shaft Tavern, Jezebel's, Lori Musil's Art & Antiques, Cerrillos Hills State Park visitor center, Casa Grande Trading Post and get the map for Sunday. Pick up your playing card, stamped by the business.

For more info: Rachel (505) 328-4792

Join Our Email List
National Scenic Byway

On June 15, 2000 the Turquoise Trail received designation as a National Scenic Byway from the The National Scenic Byways Program after completing a comprehensive corridor management plan.
The plan is available for review here »